Other articles on the topic Food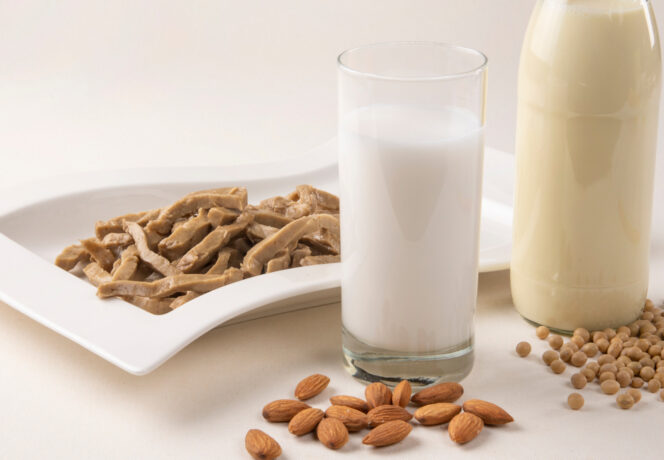 Soya-, cereal-, seed- or nut-based plant drinks are consumed increasingly frequently as milk substitutes. Agroscope researchers have studied the macro- and micronutrients in these drinks and have identified major differences between the plant drinks themselves as well as in comparison with milk.
Cheese varieties from Switzerland are characterised according to various criteria. Agroscope analysed the free volatile carboxylic acids in ten cheese varieties and demonstrated that the latter are suitable for characterisation and differentiation.
Food
Spring J.-L., Reynard J.-S., Verdenal T., Zufferey V., Cléroux M., Dienes-Nagy Á., Bourdin G., Bieri S., Blouin A., Carlen C., Favre G.
Safeguarding the clonal diversity of Muscats in the Valais has enabled the characterisation of 42 Muscat à petits grains and 36 Moscato Giallo clones. The characteristics of the two are quite distinct, particularly their aromatic potential. The best clones will be included in the Swiss certification scheme.